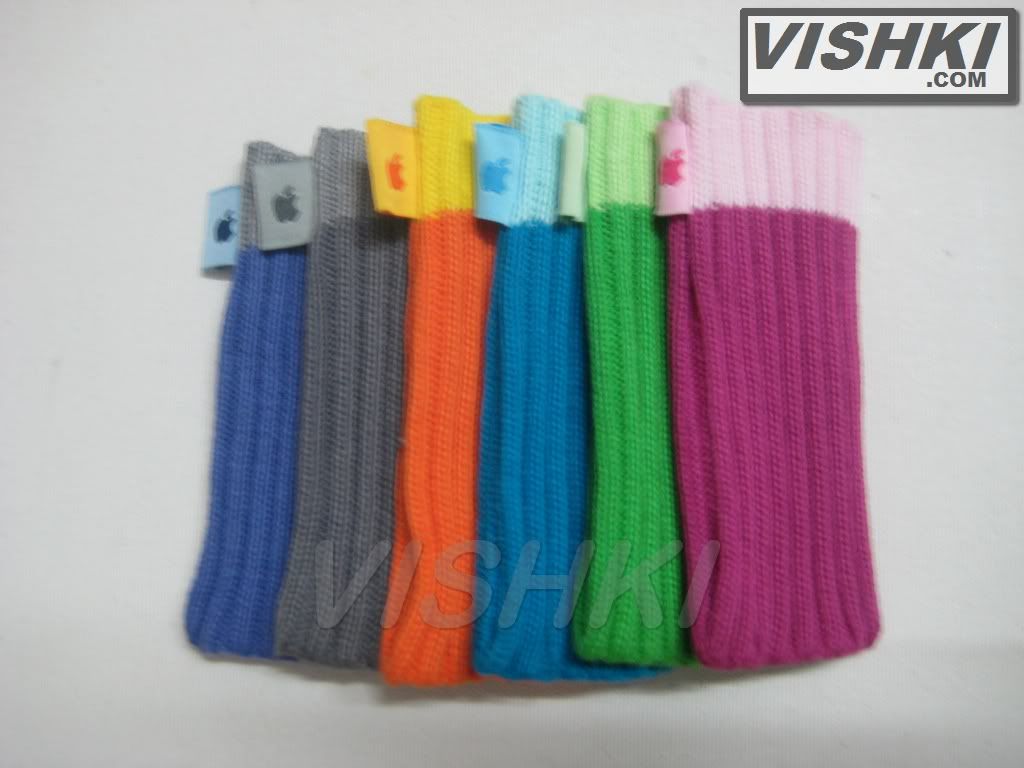 Apple Socks are fun, cool and protective accessory for most of the mobile phones and any other devices. Apple makes them for iPod/iPhone but they fit just as good for many other Apple and non Apple products. They are almost universal as they stretch and fit most phones. Just got a set and loving them. No, I do not have an iphone or ipod but I love the iphone socks and bought them for my Nokia. Apple and Nokia may be rivals, but the E71 and the socks look like they are made for each other.
The socks come in sets of 6, each of a different colour, some funky, some girly. Only grey suits me and my Nokia, other colours will be used by someone else.  Best part of these socks is that they stretch and fit almost all phones as you can see in the pictures. Though they fit all, they look better on devices/phones that are almost flat on all sides(iphone, Nokia E71, ipod etc). The photos show different phones in the socks but the grey one(E71) and the green one(Nokia 500)look good because of the dimensions.
The socks are soft and offer ample protection to the device. The protection is not comparable to what you get in a leather case, but its equivalent to a silicon case and better than the hard snap on cases. I have different cases / pouches for my phones from hard shells to silicon  and this is one of the best. If you like using different colours, this is even more perfect for you. I will be removing the apple tags on the socks. They will be more suitable to my non iphones with out the tag. Other reason for removal is the tag ends which continue to the inside of the socks tend to scratch/rub the phone on the side.
[Images open in new window]