You read it right, the Nokia 600 which lot of people were waiting for has been dropped by Nokia. The phone had a lot of promise in a small price range. I was one of those waiting for the availability but bought a Nokia 500 finally. The phone which was  announced as "Proud and Loud" is killed silently and will not make it to the stores.
There was always a thought in my mind as why or how Nokia has positioned this device at the announced price and the news that Nokia 600 is discontinued came as no surprise.
It was one of the three devices announced with Symbian Belle, other two being Nokia 700 and Nokia 701. The price was supposed to be around 180 euro. If you compare, it offered lot more than Nokia 500(150 euro) at just 30 euro more. It offered more than even the Nokia 603(200 euro) which was announced later.
Nokia 500, 600 and 603 were very closely priced and 600 for sure was a threat to the other too. In fact, Nokia 600 offered much much better value and almost offered everything that the higher priced Nokias had(read E6, C6, C7, 701…etc). Its dimensions were different but still was a threat to the others.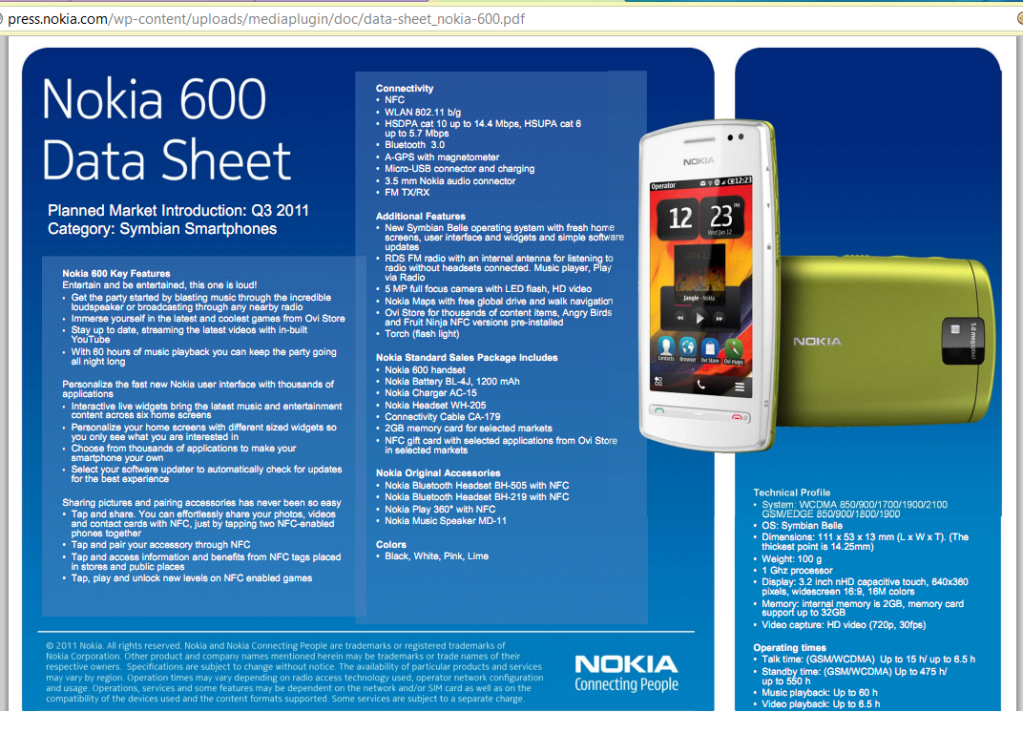 The official product pages of Nokia 600 on Nokia India and Nokia Europe throws an error and these sites have removed the Nokia 600 from product listings too. While all data 600 seems to have been pulled off the web, the datasheet pdf still exists in press.nokia.com domain.
Update: Here is the reply by Nokia's facebook fanpage to a fans question, "Hi guys, I'm sorry to hear of your disappointment. We continuously refine our portfolio to bring you the best possible mobile phones. Also, the Nokia 600 had not yet begun shipping and you can already purchase the Nokia 701, Nokia 700 & Nokia 603, all running Symbian Belle :)". This confirms that the 600 will not be made available.